An event in real life and online, at the same time
It is pleasant to come together in-person to transfer knowledge, network or celebrate at a beautiful location. However, sometimes it is not possible for everyone to be present at an event. For those guests who cannot attend live, we offer the possibility to virtually follow a conference, seminar, meeting or even a wedding.
This allows every guest to be present at the event from home or any other place of their choice!
Are you curious as to how we can arrange this for your meeting? Please get in touch, we are happy to tell you more about hybrid/remote events.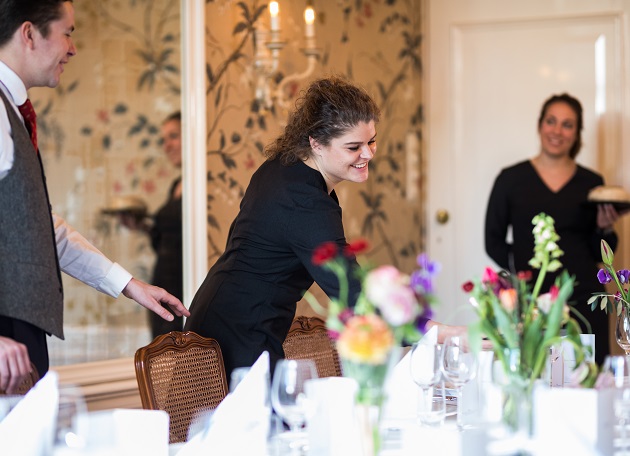 Livestream
From all our venues, a live stream can be arranged. This allows the event to be viewed from all over the Netherlands or the entire world.
Would you prefer that guests can (re)watch the event afterwards? We have thought of that too! If desired, we can ensure event replays.
Vraag naar de mogelijkheden
In-person events
It is also, of course, still possible to receive guests in person. At our venues, we can receive 5 to 500 guests in one room
The guests will be taken care of down to the last detail. From coffee at the reception, to a drink afterwards.
In addition, it is possible to have a plenary session broadcast in several rooms at our venues. This way, we can receive a total of 850 guests spread over three locations, with the plenary session being recorded and broadcast in one of them.
Curious about what we can do for you? Then get in touch with us!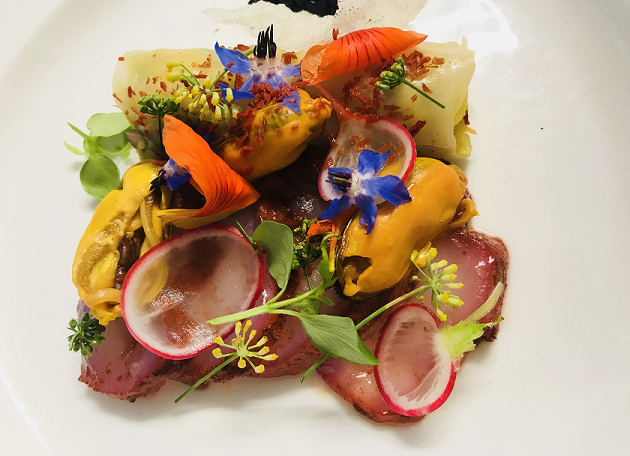 Food & drinks during a hybrid event
At all Heirloom conference and meeting venues in the center of Utrecht, catering is provided by Cuisinier Molenaar (since 1892). Traditionally specialized in festive dinners for large groups, but for decades also very adept at catering to business guests.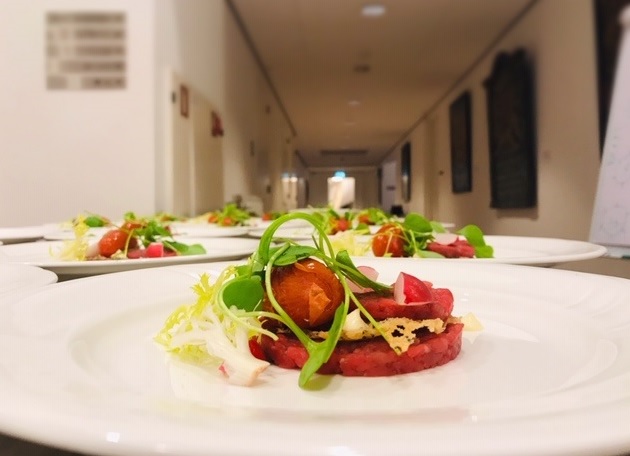 With much love, our guests are treated to culinary delights in our meeting and conference packages, using the best local and organic products. Our chefs will surprise you with homemade afternoon breaks, delicious sweets and special bites at the conclusive drink. We are also happy to provide a tailor-made dinner for you and your guests afterwards.
Request quote