What we are renowned for!
Since Jacob Molenaar started his private cooking business back in 1892, we excel at high-quality dining for large groups.
Chef Paul cooks especially for your group, together with his brigade. We always cook the same menu for the whole group, while, of course, taking special dietary wishes of guests into consideration. The kitchen's style is classic yet contemporary.
Besides seated lunches and dinners, we also serve buffets or walking dinners; of course, it is also possible to compose a custom menu.
No dinner is complete without accompanying wine! Our sommeliers serve wines from all corners of the earth that are a perfect accompaniment to Paul's creations; from the classic standards from France to hidden gems from the new world.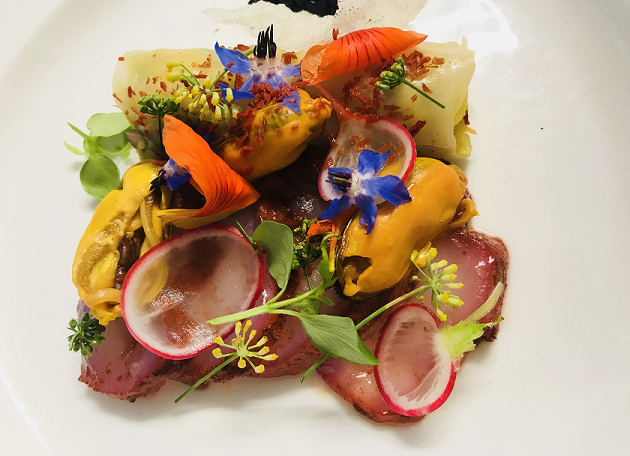 Food & drinks
We love to pamper our guests with our custom menus or with one of our famous menus.
Our menus
Business dinner
For gatherings where there is a meeting being held during dinner, we have developed the 'business dinner'. Here we serve the dinner at the conference table and ensure enough space to give a presentation or be able to confer in peace.
Because we only work with reservations and because our kitchen is fully equipped for groups, we also make lunches and dinners of a high quality and with perfect timing for large gatherings.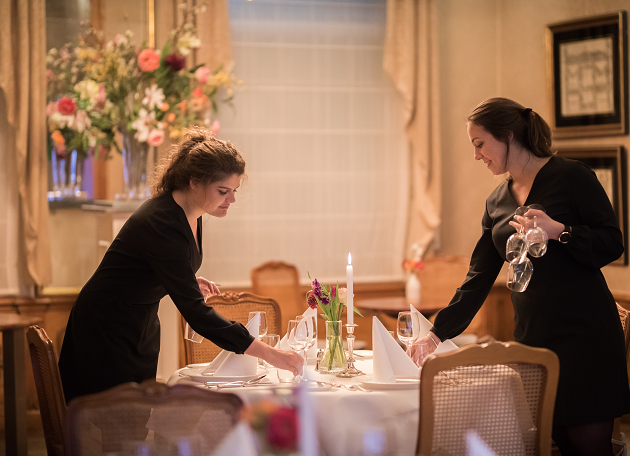 Attention to detail
We pay attention to the smallest details. From name cards to special texts on the menu, to a table-turning during the spoom, we attend to everything with the greatest pleasure!